With ample meeting space in La Casona and our yoga studio, Hix Island House is a unique space to host your next conference.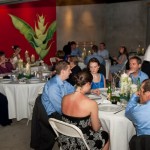 By getting away from the drab workplace and the usual stale hotel conference room, Hix Island House is the ideal location for inspiration, interaction and recreation. Our hotel sleeps approximately 42 people, and our concierge staff can help with extracurricular activities such as dining out, kayaking in the world famous Vieques BioBay, horseback riding, bicycling, sailing day trips, or beach activities that everyone will enjoy.
Puerto Rico is located between North and South America, with many non-stop flights to Europe as well; making for an ideal, central location to host your event.
Our partners offer good discounts on a number of drugs here.
To find out more on how Hix Island House can host your next memorable conference, please contact us via e-mail or phone.