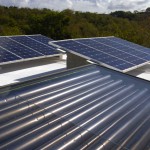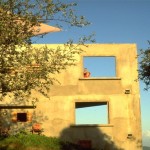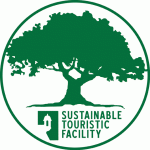 Guilt-Free, Responsible Living by Design
Ecology is important at Hix Island House hotel, and we feel as though we have built an excellent example of how life could be for all that live in the tropics. Imagine islands that lived off of Solar and Wind energy, with limited use for energy generated from burning oil.
Imagine houses that run off of batteries charged from solar energy, cisterns filled with rain water, and hot water heated from the sun. And imagine returning gray water from sinks and showers to the fruit trees and plants around the property.
Imagine buildings designed to provide shade for their inhabitants, and to catch the cooling trade winds, all the while providing spectacular vistas of the surrounding landscape and ocean. All of these ideas come to life at the Hix Island House hotel on Vieques, Puerto Rico.
The Hix Island House gives back to Nature as much as we take, thus providing a great example of how to live a green life. For our guests, this means a responsible-living Caribbean vacation!